If you are looking for practical, i" nsightful, and inspiration parenting blogs, you've come to the right place. Here are the 50 best parenting blogs online. Whether you are a new mom, or a veteran mom of many, these blogs give you the tools, tips, and techniques you need to tame your troops, conquer the chaos, and get everyone to eat their veggies. 
1. Mom Generations - Audrey started blogging in 2006. She uses her blog to provide information to mothers about all things parenting, lifestyle, fashion, fitness, food and travel. Audrey worked for Donna Karan in the Fashion District in NYC so she knows what she is talking about! We love her blog posts about "What to Wear to Disney. Check out her Instagram here.
2.
 Mommy's Block Party - Mommy's Block Party is a collaborative blog written by a group of individuals. They are moms, educators, business owners, travelers, and storytellers. They take pride in connecting their readers with awesome brands and memorable experiences. We love Mommy's Block Party because they offer a variety of different content that is so helpful for navigating mommy-hood! 
3. Smart Mom Ideas - Elna is a mom of two. She started Smart Mom Ideas to help moms who want a smarter way of life. She writes about pregnancy to postpartum to money saving tips. We love her blog because she is inspiring and real!
4.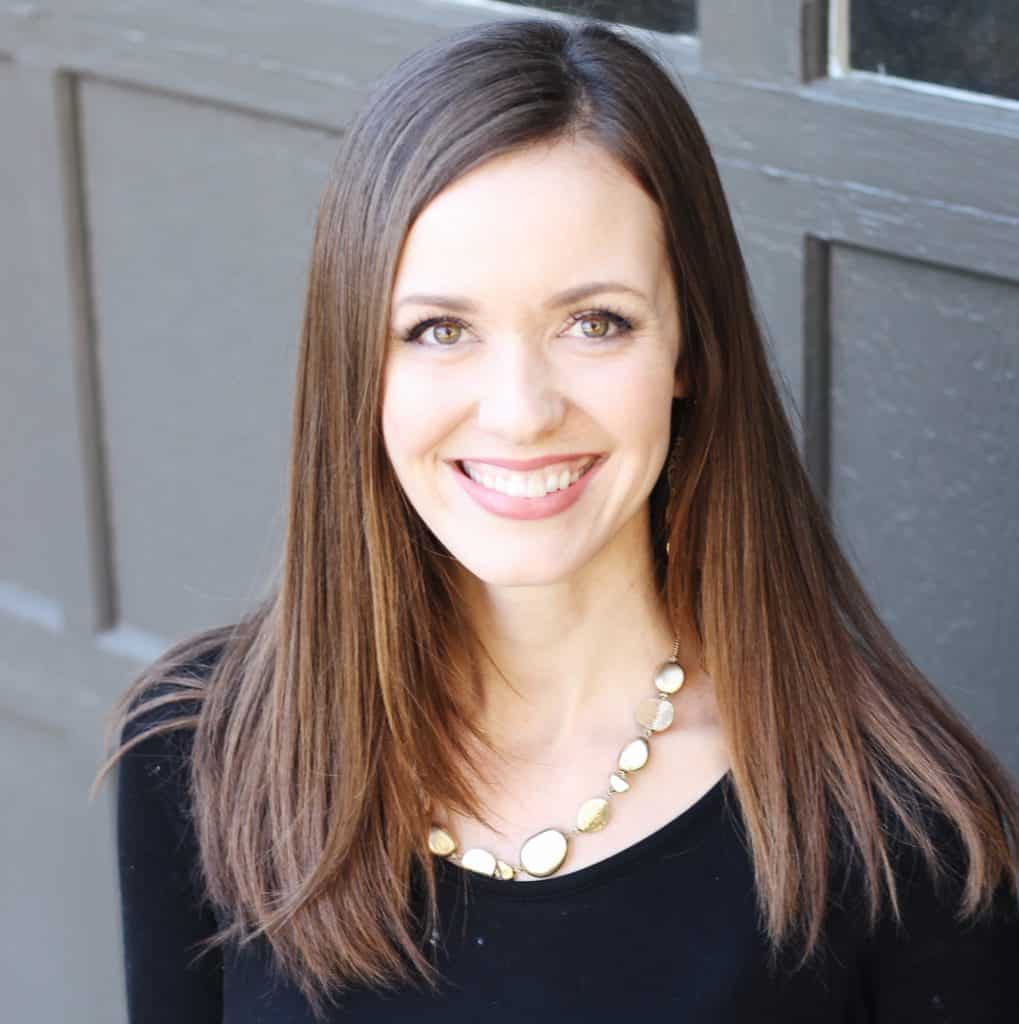 Blue & Hazel - Liz is a mom of 3 kids all under the age of 5. She shares tips to help make mom life easier so that moms can enjoy their kids more. She encourages moms to not live for nap time or miss out on the joy of being a mom! 
5. Trombetta Tales - Shanna is a former elementary school teacher and is now a stay at home mom. She uses her blog to share her love of reading, early literacy tips, and activities she is trying at home. 
6. Confessions of Parenting - Michele started her blog to be the one-stop resource for families looking for parenting tips, marriage ideas, easy recipes, and ways to have fun with their families. Michele lives in Dallas, TX with her five kids and husband. She started Confessions of Parenting when she graduated with a degree in Marriage and Family Studies in December of 2016.
7. Savvy Sassy Moms - This blog is where Jenna and Lisa, the blogs authors, "share everything fun, fashionable, and fabulous for families." We need this in our lives! Their site has beautiful photography, and we just love the variety of articles. And... they have giveaways and a shopable Instagram.
8.
 Mom and More - This blog focuses on product reviews, giveaways, recipes, saving money, and of course being a mom. The author, Cher, has been blogging for over 10 years. We just love this blog because it is always jam packed with brand new posts on every topic.
9. Rookie Moms - The beautiful photography and overall aesthetic first caught our eye over on Rookie Mom's Instagram. But this site it more than just pretty pictures. This blog is packed with parenting advice and product tips as well. We love this blog because they focus on pregnancy, babies, and toddlers. We are all rookie moms at the beginning, and this blog helps pave the way into parenthood.
10. Baby Boy Bakery - The author, Jacqui Saldana, describes her blog as "an uplifting space filled with kid-friendly recipes, personal stories and all things motherhood," and we couldn't agree more. We particularly like Jacqui's travel tips. She writes her articles from her personal experiences and includes pictures of her beautiful family. We love following along on all of her family adventures.
11.
 Simple Living Nursing Mama- Taylor is wife, mother, nurse, and blogger. She shares all things motherhood related. We love how honest she is and her outlook on life. 
12. Family Life Blog-  Isabel offers free printable's to help mothers create a thriving home and family life.  She shares her love for cooking, her story becoming the boss of her financial life, parenting tips, and her faith. 
13. Live Love Mess - Allie is Youth Director at her local non-profit. She started Live Love Mess to share organizing tips, DIY projects, and parenting tips. We love her blog because she has a section all about self care for moms!
 14. Eighty MPH Mom -  Jennifer started Eighty MPH Mom in 2008 as a hobby. The team is made up of six women who all have kids aged 1- 26. We love that they provide great advice on multiple different stages of motherhood. Eighty MPH Mom shares giveaways, inspiring stories, and lets her audience connect with each other via their Facebook page.
 15. She Knows - Is a progressive, inclusive space for women to find the practical information they need and the daily inspiration they want to live full, authentic lives... on their own terms. She Knows aims to encourage women to be who they are and to celebrate their diverse voices, bodies and experiences. Follow along with them on their Instagram for inspirational and funny content. 
16. Pregnant Chicken - Amy started Pregnant Chicken in 2010 to help pregnant women and new parents navigate the newborn trenches and guiding them with humor and honesty. The team tries to keep pregnancy sunny side up. 
17.

 Rockin Mama - Caryn started Rockin' Mama to document her son's first year of life. She is a baby-wearing, breastfeeding mama, a NICU nurse by day, and a blogger by night. We love this blog because Caryn shares personal stories like raising her kids with confidence, DIY craft ideas, and documents her families travel experiences.
18. 
 All Pro Dad - The number 1 go-to blog for fathers and husbands. Their mission is to bring intentional focus to fathers around the world. Their message will inspire fathers to be who they are, give them tenderness of heart, and boldness of character as a dad and husband. They provide guidance and tips to raising children. 
19. Socially Acquainted - Roketa is the content creator behind Socially Acquainted. She created this blog in 2017 as a way to jot down her families lives. She now uses her blog to bring a positive light to being a single mom of color and shares the struggles of raising pre-teens and teens. 
20. 
 Love That Max - This blog has been going strong for over 10 years and features stories and articles about kids with disabilities "who kick butt."  What we love most about this blog is the variety. The blog frequently features guest posters that bring all new perspectives on parenting kids with disabilities.
21. 
 The Experimental Mommy - Full time lab tech and mom of 2 girls, Bridgette Duplantis describes herself as a "full blown science geek." Her blog began as a scientific mission to discover items to make working mom life easier. Fast forward to 10+ years later, her blog now offers the best tips, trends, and tutorials for modern families. 
22. The Fashionable Housewife - Sarah-Jean Ballard's blog, The Fashionable Housewife, is one of the most comprehensive blogs we've ever seen for women. The blog page itself is gorgeous with stunning pictures and great organization, but it's more than just a pretty site. This blog is your one stop for everything from fashion and cooking, to marriage and parenting. 
23. 
 Dear Crissy - Started as a simple digital diary, Dear Crissy has become a popular online food and lifestyle magazine focusing on simple and delicious family recipes, beauty, lifestyle, parenting, and everyday wellness for every woman. And we love her because she is from Ohio (like us!)
24. Design Mom - Going strong since 2006, this popular lifestyle blog is run by Gabrielle Blair, mom of 6.  This blog is full of fresh ideas, various points of view, current events, and tips and tricks to improve your home. Design mom is a truly inspirational site.
25. 

 Mom Blog Society - This blog is aimed at both women and men with a goal to make life a little easier for everyone. Their goal is to provide unique solutions to everyday problems, and provide a high level of value to their readers. What we like most about this blog is the gift guide. It is the best and most complete gift guide on the web!
 26. The Mommyhood Chronicles - Melissa Pezza writes one of our favorite blogs, the Mommyhood Chronicles. What do we love most... she dedicates an entire section of the blog to humor. We all need this in our lives! She also features Disney articles, giveaways, and recipes. What's not to love? Check out this blog and it may become your favorite too.
27. Lady and the Blog - This blog, by Vera Sweeney, focuses on helping busy women stay on top of the latest style, culinary, and parenting trends. What we love most about this blog is the Personal Blog section where the posts are so heartfelt and so relatable (especially for me since my kids are similar ages!). 
28. Pretty Opinionated - What we love most about this blog is the Entertainment section. Here she curates summer reading lists and posts articles on what to read next. She is also a pet lover and her pet focused articles are a must read.
29. Home with Aneta - This Toronto based lifestyle blog covers motherhood, empowerment, and weight loss and author Aneta Alaei does it all with positivity and honesty. She is a mom to 4 kids. What we love most about Aneta is that not only does she share her successes (making life magical), but she also touches on her "epic failures." We should all talk about that!
 30. Modern Mom - This blog is a trusted resource and online community with practical tips, advice, videos and information on parenting, pregnancy, family, career, health, beauty, cooking, crafts and more. Headed up by Brooke Burke and Lisa Rosenblatt, Modern Mom is full of original content from celebrated experts, authors, bloggers and real moms from all over the world. It's a one-stop destination for smart, savvy and soulful women who want to be informed, entertained and inspired.
31. Our Kids Mom - Blog author Heather describes herself as a "stay at home mom, fitness enthusiast, travel and tech loving, diy/crafting, foodie, brand ambassador, social media enthusiast, and brand advocate/influencer." Wow... she is one busy lady! And the rich content on her site reflects her many talents.
32. Mom Does Reviews - Pam Maynard, author of Mom Does Reviews (the sweet stuff of life) writes blogs posts about anything and everything that makes our lives easier and happier, like parenting, fashion, food, crafts, movies, and more. We just love that! What we love most about her blog are her product reviews. Side note: she is a pet lover and runs a doggie day care. Where do you find the energy, Pam?
33.
 Cyber Parent - Online since 1997, Cyber Parent is one of the oldest, and 'original' sites on the web to cover the topics of parenting, family, relationships, health, home, and beyond! What we love about this blog is the section for Grandparents. This is a feature we haven't seen too often on other parenting sites. 
34.
 Newly Crunchy - Brandy Nelson is the author of the mom blog Newly Crunchy Mama Of 3 where she talks about talk about her life. We couldn't agree with her more when she says that being a Mom is the most important job in the world, even if it does mean having odd, sticky substances flung at you, total sleep deprivation, and forgetting to thaw something out for dinner because you were too busy kissing boo-boo's and saving the day from Monsters in the Closet or perhaps the Zombie Apocolypse! She tells it like it is and that is what we love!
35. 
 Working Mother - This is our go to blog when we need advice on keeping the work-life balance. Working Mother is full of tips and advice geared especially for working moms.
36. iMom - This site is full of great parenting tips, free printables, and family fun ideas. Their mission statement is to inspire you to love your family well. They say, " We want to give you help and hope so that you can enjoy the days to come... being a mom!"  Who couldn't love that?
37. Balancing Home - This blog by Megan Bray is all about inspiring ideas for beautiful living. This mom of four has plenty to share when it comes to home, parenting and organizing. And did we mention how adorable her family is?
38. 
 Frugal Finds During Naptime - This blog is not just another (overwhelming) couponing website. Megan Strickland's site is more personal and helps you save in manageable, bite-sized tips. We love her motto - "Saving you money and sanity, one penny at a time."
39. About a Mom - This Florida family and lifestyle blog is written by Angela Sellari. About a Mom is a website dedicated to motherhood. It is a resource for moms with family friendly recipes, ideas and inspiration for family fun, healthy living, travel, and Florida travel and attractions. About a Mom is also a place for Angela to share her personal journey parenting as both a single and adoptive parent. 
 40.
 Stay at Home Mum - This ultimate guide for stay at home mums is packed full of recipes, parenting tips, money saving advice, fun & no BS! Check out their Insta feed for some fun and snappy posts too!
41. Mom Spark - Amy Bellgardt created Mom Spark as a way to connect with fellow moms, exchange tips and share stories. This well written blog now consists of three writers and has a wide range of articles for moms that include recipes, travel, social good initiatives, entertainment, crafts/diy, natural living, blogging advice, fashion, parenting, and decor... so pretty much everything!! 
42. Sleeping Should be Easy - Nina Garcia's blog, Sleeping Should be Easy, is an online resource for millions of parents just looking for practical answers and insightful motivation. Each time you read the blog, you'll gain more tips and motivation on how to be a better parent. We just love that she hopes to inspire overwhelmed moms enjoy parenthood. (Sometimes we forget that!)
43. The Better Mom - Ruth Schwenk's faith based blog, The Better Mom, was created to inspire moms all over the world to be better moms together! Her goal was to create a site to address the many topics and issues that we all face as moms. Word of warning... carve out some time for this one. The Better Mom will have you so inspired that you won't be able to stop reading! 
44. Working Mom Magic - Lauren Berger of Working Mom Magic describes herself as a working mom doing my best to keep it all together with the help of some fancy illusions and sleight of hand. And we just love her blog section called Mom Magic! Her tips, tricks, and recommendations will help you too!
45. 
 Finding Cooper's Voice -  Finding Cooper's Voice is a safe, humorous, caring and honest place where you can celebrate the unique challenges of parenting a special needs child. Because you're never alone in the struggles you face. And once you find your people, your allies, your village....all the challenges and struggles will seem just a little bit easier. 
46. Forever Freckled - One of the most beautiful blog's we've seen, Forever Freckled was created by 3 sisters who wanted to create a platform where parents could come to get real medical advice for their children and pets and pick up some great lifestyle tips as well. 
47. Call Me Lore - Lorena Garcia's blog, Call Me Lore, was created with the purpose to offer tips on all aspects of life, whether it's family life, wellness, or beauty. On her blog you'll find an array of topics that all come back to her foundation of bettering the lives of the busy mom, entrepreneur, and overall well-rounded woman. We just love how inspiring this blog is!
48.
 What Moms Love - Aly's blog, What Moms Love, is a parenting blog focusing on family, being a mom, and having kids. Her content provides helpful ideas, tips, and recommendations to make busy moms' lives easier.
49. Swaddles n' Bottles - Caroline created her blog, Swaddles n' Bottles in 2016 after she had her first daughter Emmy. Her goal is to provide new and and expectant mothers with information and resources to make their journey through motherhood as easy and beautiful as possible. We love that her blog is filled with authentic and personal content.
50.

  Real Mom Recs - Caitlin's blog, Real Mom Recs is a parenting blog that shares incite about pregnancy, parenting, and Disney travel. We love reading about her pregnancy must haves and honest stories about traveling to Disney. 
51.
 Mommin In a Pinch - Alicia is a single mom to a sweet five-year-old girl. She started her blog to share the things she has learned as a single parent. She aims to inspire all parents to be creative and fun without needing to spend a lot of money to do so.
Those are our top 51 picks for best parenting blogs to help you thrive in and survive motherhood! Do you have a favorite that we missed? Please share it in the comments below.